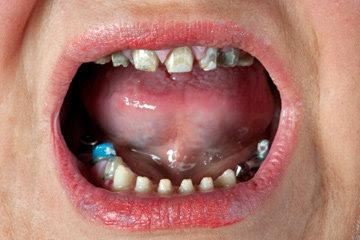 Speaking of mouth breathing, there are many downsides.
One study published in December 2013 in the Journal Neuroreport found that mouth breathing can lead to:
High blood pressure
Heart problems
Sleep apnea
Mouth breathing also:
Worsens asthma
May cause cognitive dysfunction
Deprives the heart, brain, and other organs of optimal oxygenation
According to Steven Y. Park, MD, ENT specialist in New York City and author of Sleep, Interrupted: A Physician Reveals The #1 Reason Why So Many of Us Are Sick and Tired, breathing through your mouth can also increase your stress responses. And needless to say, more stress equals less sleep.
Mark Burhenne DDS, a family and sleep medicine dentist in Sunnyvale, California, and the creator of AskTheDentist.com.
When you breathe mainly through the nose, you wake up feeling more rested, without a dry mouth or a sore throat.
Dr. Berhenne further goes on to say:
Not only does mouth breathing reduce the quality of your sleep, but it disrupts the balance of your oral microbiome and makes you more prone to tooth decay.
Lastly, Dr. Burhenne, believes mouth breathing is the number one cause of cavities — even ahead of eating a thousand chocolate chip cookies and not brushing your teeth!