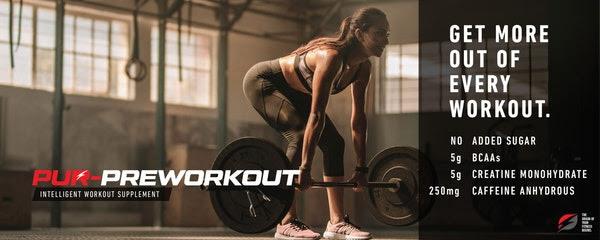 Pur-PreWorkout is the most complete and natural pre-workout drink on the market that contains:
It is sucralose-free, gluten-free, GMO-free, and beta-alanine Free.  We wanted the highest blend of intelligent workout ignition power and taste coming together to help fuel your workout, your body, and your health.
Directions:
Take one scoop with cold water before or during a workout.